High Economic Freedom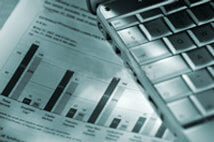 As a member of international organizations such as the WTO and APEC, Taiwan offers a high level of economic freedom and provides protection for property rights in accordance with international standards. According to the "2021 Index of Economic Freedom" published by the U.S. Heritage Foundation, Taiwan ranked 6th among the 184 economies across the world, its best results in the 27 years since first publication of the index. Taiwan has made significant improvements in "government integrity", which shows that Taiwan's government has received recognition of the international community for the results of the free and open economy, an ethical and able government, and improved legal system.
Competitive Investment Environment
Taiwan offers a competitive investment environment with a national tax rate lower than Japan, South Korea, and most advanced Western countries. The profit-seeking enterprise income tax rate was adjusted to 20% starting from 2018. The government provides suitable tax incentives based on industry policies and the effective tax rate is only 13%-14%. Taiwan has actively signed income tax agreements with other countries to resolve the issue of double taxation when companies engage in cross-border investments and trade activities. Taiwan has signed 34 comprehensive tax agreements that have been brought into force and an additional 13 individual agreements for mutual exemption of income tax on income from international transportation by sea, air, or both.
Healthy Economy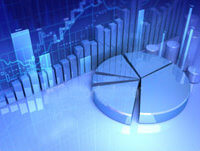 As of August 2021, Taiwan ranked 5th in the world in terms of foreign reserve (US$543.578 billion) and retains robust net asset positions. In July 2021, the average non-performing loans ratio of domestic banks was 0.21%, which was well below the reasonable limit of 2%. In the first quarter of 2021, the average capital adequacy ratio of domestic banks was 14.77%, which was higher than the reasonable minimum requirement of 8% and demonstrated sound repayment capacity.
Taiwan retains an immense current account surplus that can absorb the impact of the outflow of capital and reduce risks of confidence crises. The economic decline has given birth to the next wave of growth. Taiwan's economy is relatively healthier than other emerging countries and its banking system has abundant funds. Coupled with the reconciliation between China and Taiwan, new momentum for growth is expected after short-term corrections in the economy.
Advantages as a Financing Center in Asia Pacific
Taiwan's advantages in innovation and manufacturing and the expansion of Taiwanese businesses'''''''' supply chain in Asia makes it a platform for multinational corporations to enter Mainland China and emerging Asia-Pacific markets, and from there, expand across the globe. The following advantages have helped Taiwan become a financing center in Asia Pacific:
1. Internationalization of the capital market:

(1) The value of the Taiwanese stock market accounts for a high proportion of the GDP and it retains significant influence in emerging markets, demonstrating the relative maturity of the development of the securities market in Taiwan and value in investment in the Taiwanese stock market.
(2) The Taiwanese stock market outperforms other major markets in Asia, the United States, and the United Kingdom in terms of reasonable price-earnings ratio and dividend yield. It has thus attracted corporate investors such as foreign pension funds and insurance companies, and the transaction turnover ratio exceeds that of Singapore, Hong Kong, and London. It demonstrates the vibrancy and attractiveness of the Taiwanese stock market.
(3) As of the end of August 2021, foreign investors held nearly 42% of the total market value of stocks and the percentage of foreign companies was higher than that of other major markets in Asia. It ranks second only to Singapore and continues to grow each year. As of the end of February 2021, there were 76 foreign companies among the listed companies and they accounted for 8.03% of all listed companies.

2. Vibrant stock market:

(1) Taiwan Stock Exchange Corporation (TWSE) offers a wide variety of items for trading from common stocks to warrants, trust funds of closed entities, ETFs, and debt securities. In 2020, Taiwan activated advanced preparation for epidemic prevention and the demand for products used for 5G, remote work, and the stay-at-home economy increased rapidly as exports and the economy grew despite the epidemic. The transaction volume of the Taiwanese stock market increased exponentially as a result with an annual growth rate of 69.26% or NT$49.183 trillion in total transactions of TWSE.
(2) Taiwan's exchange rate, capital cost, and interest rate are more stable than that of other countries in Asia. In terms of attracting investments from foreign companies, Taiwan also provides multiple funding subsidies and preferential incentives to expand fundraising channels.

3. Open and healthy investment environment: Generally speaking, Taiwan does not impose any restriction on the industries open to foreign investment except for investment funds from Mainland China or for industries with investment restrictions imposed due to national security. In rare cases, applicable laws may restrict the shareholding percentage of foreign nationals in certain industries such as postal administration, telecommunications, and transportation to meet requirements for protecting the economic, social, or cultural interests of the state. Most developed countries have similar protection policies and Taiwan's policies meet FTSE standards for developed countries.
For more information, please refer to the websites of the Banking Bureau and Securities and Futures Bureau of the Financial Supervisory Commission, Taiwan Stock Exchange Corporation (TWSE), Taxation Administration, Ministry of Finance, and the Central Bank.